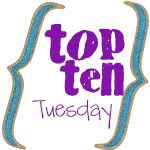 Yes! I can hardly believe it myself! There are so many great things about having a 6 month old!
Like:
1. Being able to sit up on her own (if only for a couple of seconds)
2. Starting Solids, or getting more adventurous with solids
3. Watching her play, especially with big brother!
4. Baby giggles
Yes, I know she sounds like the Count on Sesame Street :)
5. Discovering new things (even if it is her feet)
6. Waking up and greeting mommy with a smile
7. Watching her try to crawl - Video to come soon :)
8. Having serious, in depth conversations with her
9. Watching her light up when someone she recognizes comes in the room
10. Seeing her grow...
Happy Half Birthday Audrey!